Premium Sponsors
Your company name, address here
Includes subcategory sponsorships and fully upgraded listing enhancements. For details, call Traci Fonville @ 312-654-2325
9301 W. Bernice St., Schiller Park IL
Braner/Loopco is an internationally recognized leader in the design and construction of technologically advanced flat rolled coil processing equipment and systems. With a rich history of technological achievements and innovation that spans more than a half-century, Braner/Loopco earned a respected global reputation for designing and building heavy, efficient, productive, and bullet-proof reliable Slitting Lines, Cut-to-Length/Leveling Lines, Multi-Blanking Lines, Automatic Coil Packaging Lines, and purpose-built Special Coil Processing Lines. Today there are more than 800 Braner/Loopco coil processing lines producing exceptional quality products from ferrous and non-ferrous flat rolled coil in 25-countries. Quality, performance, and reliability have been distinguished hallmarks of Braner/Loopco equipment for more than 50-years.
Selected Capabilities
Coil Processing
Coil Processing - Liners, Extrusion
Displaying all 3 companies
550 S. Ellsworth Ave., Salem OH
Butech Bliss is a leading innovator designing and manufacturing coil processing equipment including complete cut-to-length, slitting/multi blanking and push pull pickling lines for the metal producers and service centers worldwide. Our services include field service, rebuilds and engineering studies. Butech Bliss welcomes the opportunity to discuss your specific coil processing application needs.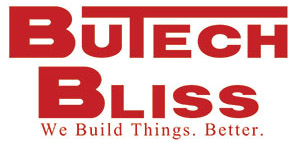 Displaying all 3 companies